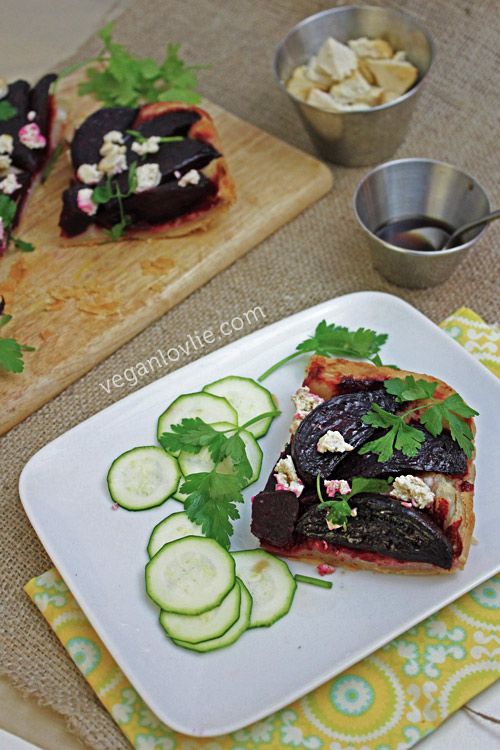 A colleague of mine brought me these wonderful homegrown organic beetroot the other day and needless to describe my delight! I do buy beetroot in the stores but it's a different feeling to be given some vegetables. I can imagine how a barter system could have been a great way of sharing. There is this sentiment associated with the exchange food items locally grown that money really can't buy.
I believe all foods should be exchanged with love but then we tend to think barter is a primitive system. Anyway, back to my beetroots, my mind was already creating all sorts of recipes the minute I saw them.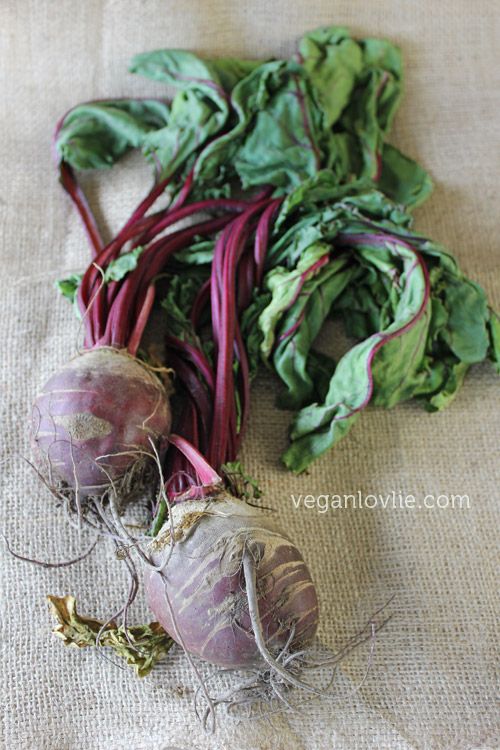 My colleague said he really enjoys them in tarte with feta cheese (he's not vegan). Hmm, that sounded like a nice idea and besides I had actually never made beetroot tarte before. I usually have beetroot raw in salads or I steam them and have them with other steamed vegetables.
So, I thought I'd try the tarte this time. A quick search on beetroot tarte brought me to a number of recipes which were all pretty much the same: oven bake the beets with some seasoning, then lay the pastry on top and bake until done. It sounded pretty simple.
The most popular way of making the beetroot tarte, I found, was the Tatin style. Tarte Tatin is a French style tarte where the pastry is place on top of the ingredients then baked. Once done, it is flipped upside down to serve.
In this tarte I substituted the traditional feta cheese with crumbled tofu. You can also use some coarsely mashed chickpeas if you prefer this to be soy-free.
Ingredients (serves 4)
300g ready-made puff pastry (I used Jus-Rol brand)
Filling
400g beetroot, peeled
1 tablespoon vegetable oil
1 tablespoon balsamic vinegar (or cider vinegar)
1 tablespoon soft brown sugar
Sea salt to taste
Crumbled Tofu Topping
150g firm tofu (substitute with coarsely mashed chickpeas)
1 teaspoon lemon juice
1 tablespoon nutritional yeast
Salt to taste
Vinaigrette
1 tablespoon balsamic vinegar (or cider vinegar)
1 tablespoon olive oil
1 teaspoon vegan mayonnaise (if this is unavailable, substitute by 1/2 teaspoon Dijon / English mustard)
Chopped parsley for garnish
Cut the raw beetroot into wedges.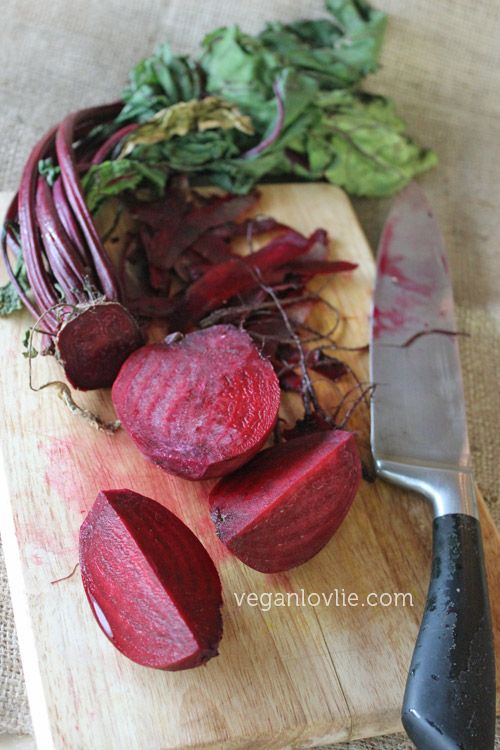 Place in a greased oven dish. Drizzle with the vegetable oil and balsamic vinegar. Sprinkle the sugar and salt. Cover with foil.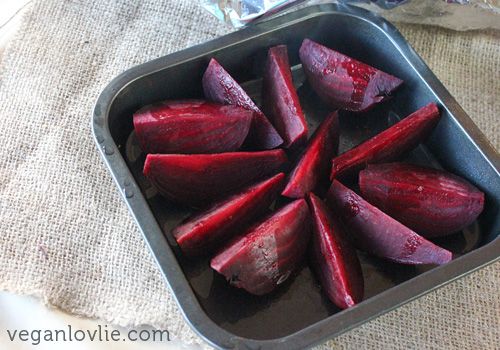 Bake for 25 - 30 minutes (or until beets are soft and cooked) at 160 degrees Celsius.
Remove from oven. Arrange the beetroot nicely in the pan.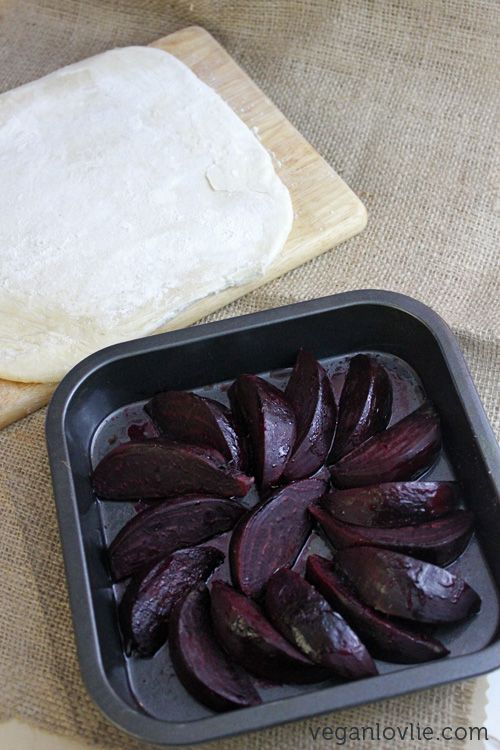 Roll the puff pastry to the size of the pan. Lay it on top of the beetroot lightly pressing it on the beets.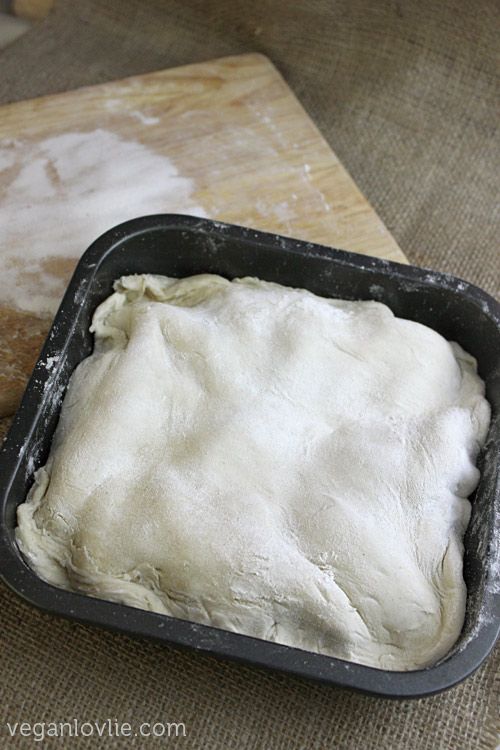 Put back in the oven and bake for another 30 minutes (or until pastry is puffed and golden) at 180 degrees Celsius.
Remove from oven. Allow to cool a little.
Place a plate on the pan then flip upside-down.
For the crumbled tofu: coarsely crumble some tofu, mix with lemon juice, nutritional yeast and salt. Bake simultaneously with the tarte (on a separate greased tray) until light golden.
Mix all ingredients for the vinaigrette together and drizzle on the tarte to serve. Garnish with parsley and the crumbled tofu.
Calorie content will vary depending on the brand of puff pastry you use.
Nutrition Facts
Amount Per Serving
Vitamin A

5

%
•
Vitamin C

12

%
Calcium

9

%
•
Iron

19

%
* Based on a 2000 calorie diet