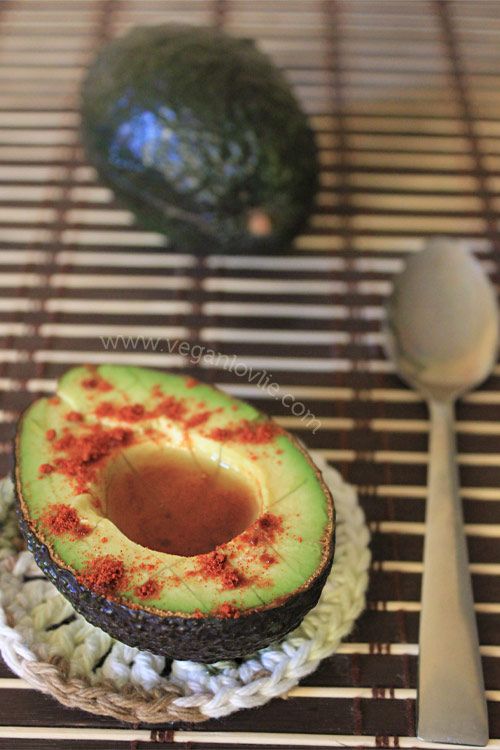 I love avocadoes, be it for breakfast, lunch or even dessert! If you've been reading this blog, you'll know that I love my avocado on the
sweet side
. I do enjoy it in salads,
smoothies
and not forgetting
sushi
too. But most of the time, I love them just sliced in half, pit removed and drizzled with something sweet: brown sugar, molasses, agave, maple syrup...
Today, I added a few dashes of spicy paprika with a bit of maple syrup. I don't know why I didn't think of that before; I loved the combination!
Next time, I'll try it with a few drops of lemon juice too, I think a subtle tanginess will add even more depth to this spicy-sweet combo.