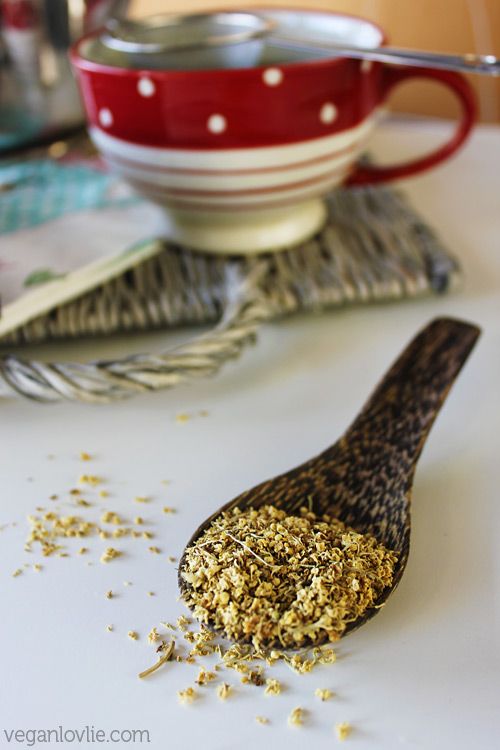 Elderflower is quite commonly found as cordials or mixed with apple juice or kombucha. I am not particularly lured by the cordial though, due to the sugar content. Recently, while I was searching for a kombucha culture online (to start my own homemade kombucha), I came across dried elderflowers. I had never seen them sold in tea shops here so I decided to get some. The fresh flowers from the tree are best though, if you can find the tree close to where you live.
As infusion, it has a nice light taste close to camomille tea. It is a very nice bedtime tea. I usually don't have any problems finding sleep but a cup of elderflower tea at bedtime has proven to provide an even better sleep experience waking up very peaceful and refreshed in the morning. And more than this, after I googled a bit I found that it has some other good health benefits:
It is very good to use as a detox to build the immune system especially before winter.
It is said to assist with relieving the symptoms of allergies to pollen etc during the spring season and reduce the effects of sinusitis.
For respiratory problems, elderflower can assist in the treatmentof asthma, cough, tonsillitis, laryngitis, sinusitis and bronchitis.
Quite to my surprise I also found that it can be used as a tonic to fade skin blemishes; many modern day tonics contain elderflowers. I will try this as a tonic very soon. It also great for the reduction of wrinkles.
Apart from the flower of the elder plant, the elderberry also has its benefits. Recent research has confirmed the efficacy of the elderberry to reduce the strength and duration of coughs and colds, possibly due to their vitamin C.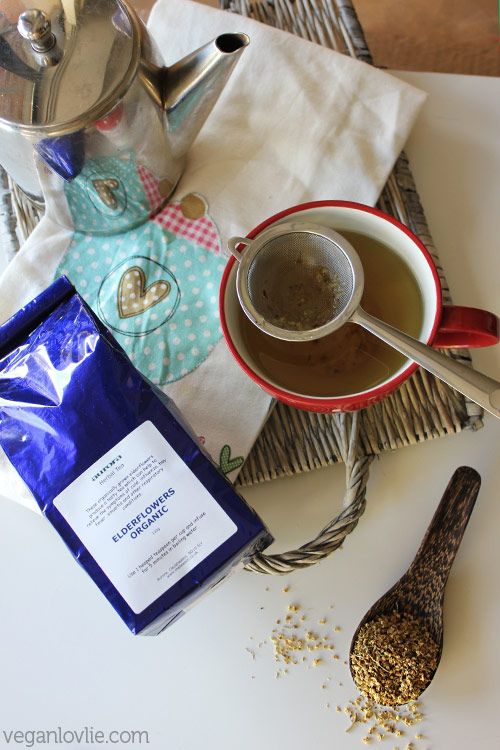 The idea of trying elderflower infusion in a smoothie didn't take long to cross my mind. And I'm glad I did as this is one great refreshing smoothie and sure is different from my most frequently green coloured ones.
Apricot Elderflower Refresher Smoothie
3 - 4 fresh apricots
1 slice watermelon
2 oranges
1 teaspoon dried elderflowers
150 ml hot water
4 fresh strawberries
2 - 4 mint leaves
Brew the elderflowers in the hot water for 5 minutes. Then strain and let cool.
Squeeze out the juice from the oranges. (You can also use carton/bottled orange juice but I like to use fresh oranges).
Chop the rest of the fruits into small pieces.
Place in a blender (or in a jug if using a hand blender like I do)
Add the orange juice and cooled elderflower tea.
Add the mint leaves.
Blend until smooth.
Enjoy!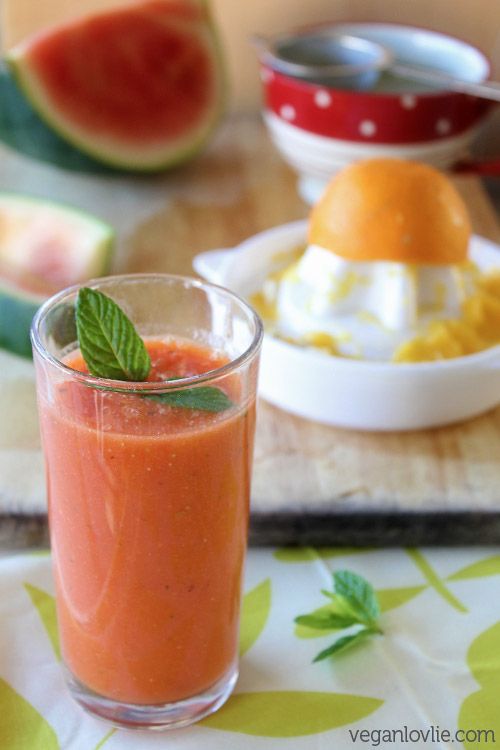 Nutrition Facts
Amount Per Serving
Vitamin A

31

%
•
Vitamin C

324

%
Calcium

14

%
•
Iron

4

%
* Based on a 2000 calorie diet