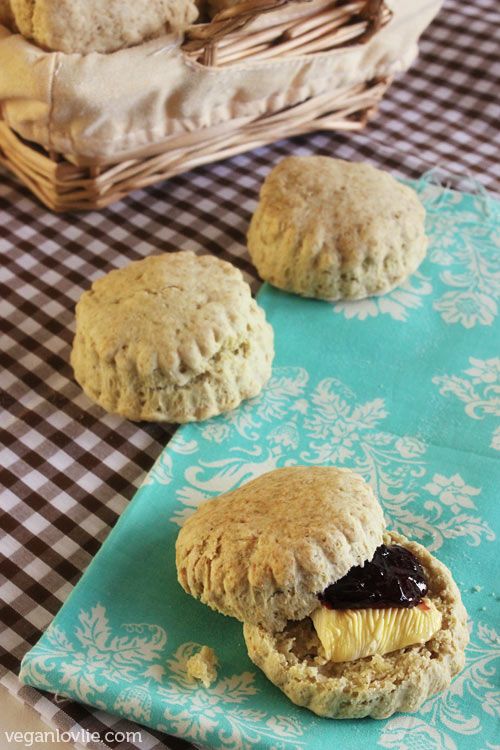 I have always pronounced 'scone' as in 'stone' and thought that was the only official pronunciation for it. However, during the years I spent in England, I've come across a good number of people who would pronounce it as in 'gone'. Apparently in Scotland and the northern part of England, it is pronounced to rhyme with 'gone' while in the south of England, the 'stone' pronounciation can more often be observed.
Well,
scones
originated from both Scotland and South West England where at that time, it was made with oats and baked on a griddle with no leavening agents added.
So, how do you pronounce scone?
- to rhyme with 'gone', or
- to rhyme with 'stone'
I got inspired to write a little poem:
Pitter-patter on the window,
Raindrops calling for a dough
Flour on the counter
Half an hour later
Golden scones, pipping hot
Share them, I think not!
Brew a cup of tea,
And all grim cease to be
An enchantment of fragrance
Like a new-found romance
With strawberry jam and cream
This must be a dream!
I have tried many scones recipes and adapted the non-vegan ones too. But my favourite remains this plain scone recipe which I have made many times. This is a light and fluffy version which you can enjoy with your favourite spread or topping.
Ingredients (approximately 8 scones)
300g plain flour
1/2 teaspoon baking soda
1 teaspoon baking powder
1/3 teaspoon salt
1 tablespoon sugar
75ml vegetable oil
100ml oatmilk (coconut milk also works well)
Preheat oven to 160 degrees Celsius.
Mix all dry ingredients together.
Add vegetable oil. Work the mixture in between the fingers until it looks like fine breadcrumbs.
Add the oatmilk and work the mixture to make a dough.
The dough should not be sticky.
Roll out dough on a floured surface to 1-inch (2.5cm) thickness.
Cut out circles using a cookie cutter (2.5 - 3 inch diameter).
Place on a baking tray and bake for 25 minutes.
Serve with jam and margarine.
Nutrition value per portion (1 scone) served plain (without jam / margarine).
Nutrition Facts
Amount Per Serving
Vitamin A

0

%

0

•
Vitamin C

0

%

0

Calcium

1

%

1

•
Iron

2

%

2
* Based on a 2000 calorie diet
*Nutrition values are an approximation based on ingredients that I have used in this recipe. It will vary with the ingredients (different brands) and portion size.