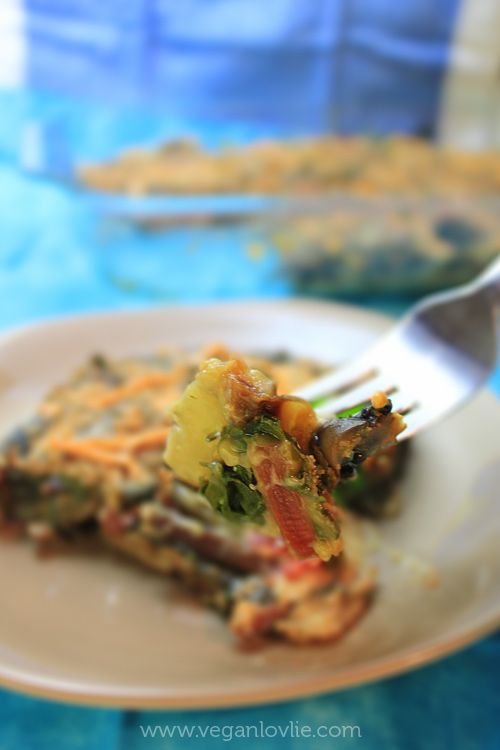 Oh my! How time has flown these past months. Everyday I have been looking at this blog with a pinch in my heart trying to squeeze some time in for a little recipe to share. I've have been taking pictures though and recording new recipes that I've tried since coming to Canada. But writing them up just didn't seem to be able to happen somehow. At some point I felt like I would have to give up on blogging but how can I? After all, this is part of what I've come to be.
I guess like anything that I do, I tend to sometimes need some time to take a step back, reflect and then continue.
So, going through all the photos and draft recipes that I've saved, I thought this one would be a good one to re-start with.
Swiss chard is a new green that I have introduced in my diet after I found them in my local store. They taste fabulous and they can be used pretty much like spinach. So if you can't find any swiss chard, you can substitute with spinach.
This was an easy recipe and a satisfying dish that I'll definitely make again.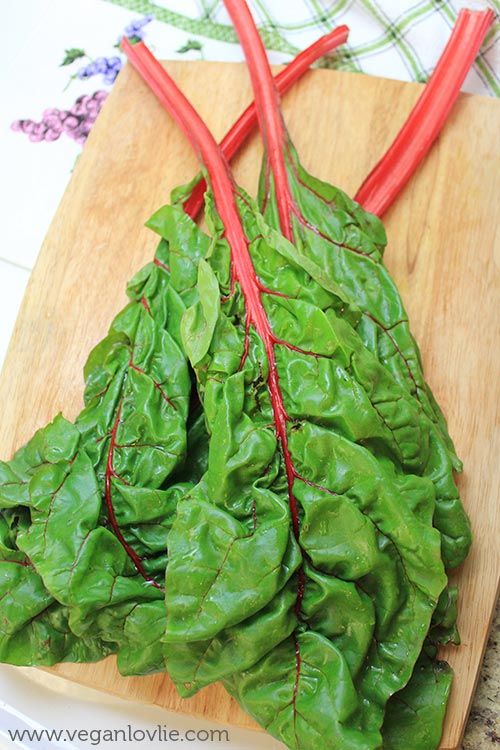 Easy Baked Swiss Chard Gratin
Ingredients
Gratin base
200ml
oatmilk
1/4 cup flour
100ml water
handful grated vegan cheese (can be omitted if not available. If omitting, add 1 teaspoon of oil)
Swiss Chard (about 15 - 18 leaves)
5 - 6 Potatoes (about 400g)
5 - 6 Fresh mushrooms, sliced
Breadcrumbs and grated vegan cheese for topping
Lasagna dish or other square / rectangular glass / stoneware dish.
Prepare potatoes first. Slice them to 2 - 3 mm thickness.
Place on greaseproof paper on an oven tray.
Bake at 180 degrees Celsius (350 degrees Farenheit) for about 30 - 40 minutes or until they are done. Should be golden but not brown. You can remove them gradually as they are ready as they may not cook within the same time.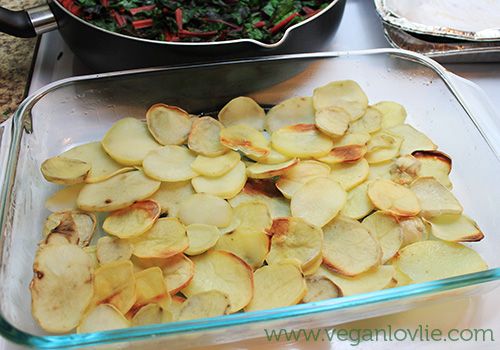 Meanwhile prepare the swiss chards and gratin base.
Cut off stalks from chards. Slice them into half lengthwise then into 2-inches length.
Cut the leaves into wide ribbons.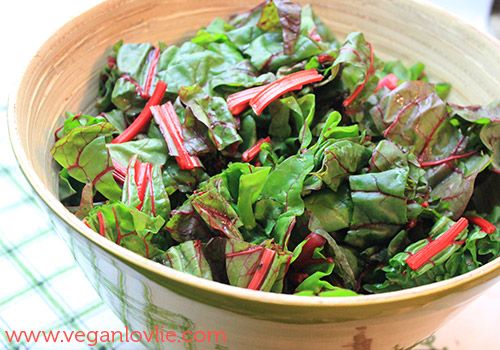 Heat a little oil in a pan, add the stalks first.
Sautee for a few minutes until a little tender.
Add leaves and sautee for 3 minutes.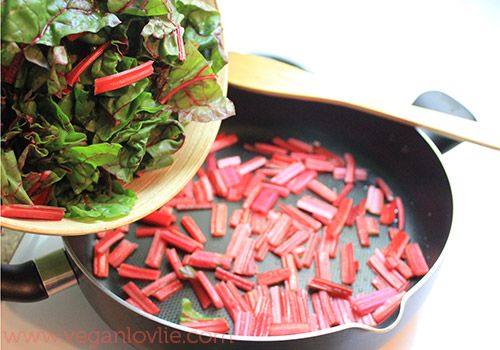 Leaves will reduce to half their size. Don't cook them through. They will cook further in the oven.
Make the gratin sauce:
Dissolve the flour in the water (use a whisk or fork if required to avoid lumps).
Heat a deep pan on medium for a few minutes.
If not using cheese, add 1 teaspoon of oil. Pour in the oatmilk and flour mixture. Stir and let thicken. The consistency should not be runny but not extra thick either.
Add the cheese if using. Stir and let it melt in the liquid.
Gratin base should reach a smooth silky texture.
Pour the gratin sauce onto the lightly cooked swiss chard and mix thoroughly in between all the leaves.
Grease the lasagna dish.
Arrange the baked potato slices on the bottom.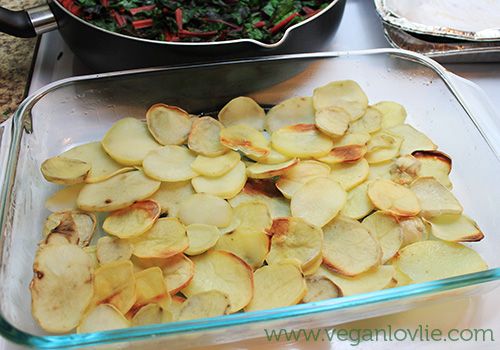 Layer with the fresh mushrooms.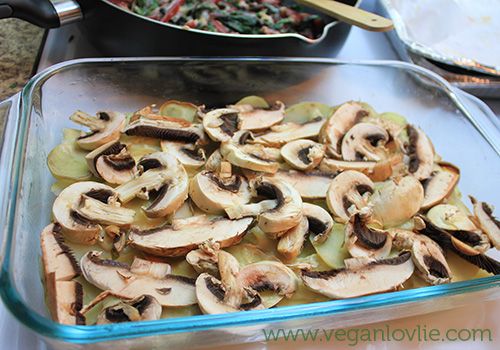 Spoon the swiss chard-gratin mixture on the potatoes and spread evenly.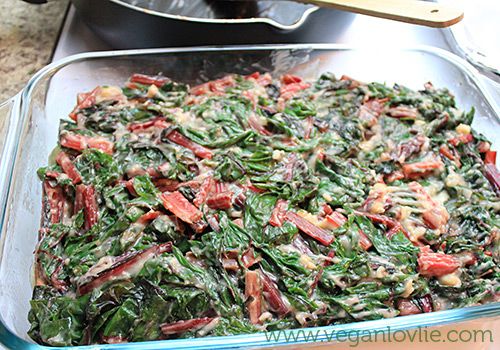 Sprinkle with some breadcrumbs and grated vegan cheese (optional).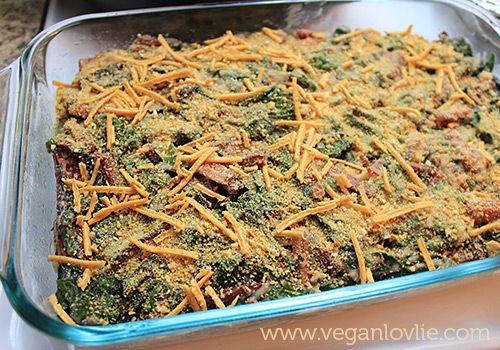 Cover the dish with foil and bake for 45 minutes at 180 degrees Celsius (350 degrees Farenheit).
Remove from oven, uncover and let stand for about 10 minutes before cutting and serving.