Now that we are officially in Spring, pumpkin, squash and comfort food are soon going to be tucked away as fresher lighter recipes will start flocking the recipe blogosphere. Although, looking from the balcony today, the snowy wintery weather had me curling back into a sombre mood.
Nevertheless minor Spring cleaning has already started at the Lovlie Cocoon, but the weather is still calling for a heart-warming glowing soup. While wontons are more commonly tossed in a light broth with noodles and vegetables, a thicker soup did prove to be delectably satisfying. Since wontons are lighter than dumplings, they made a good pairing.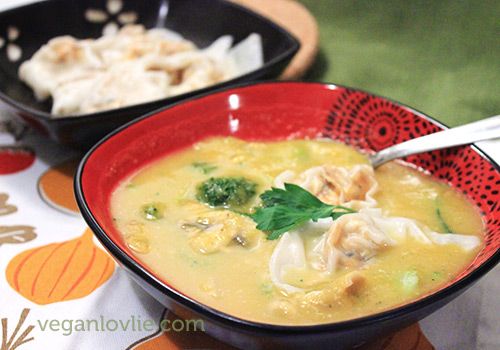 On a related note, when it comes to food shopping, I am a real supermarket aisle scavenger - always on the look-out for anything new that could also be vegan. This seafood seasoning caught my eye in Loblaws on one of my grocery trips.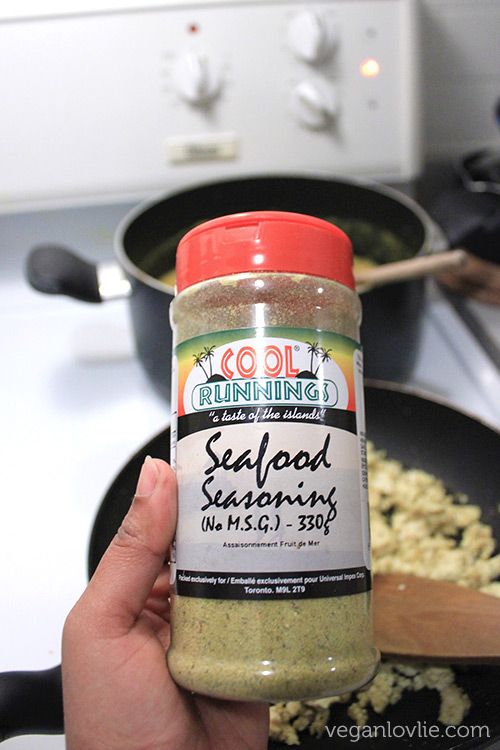 I wasn't expecting it to be vegan since the label said "seafood" but my curious nature couldn't resist at least having a peek at the list of ingredients. When you become vegan, it's a thing you start doing by habit anyway - reading the label of every single food item you buy. And that said, I do that even when they have the vegan certification labelled on the packaging, just in case they still got nasties like MSG, artificial sweeteners and the likes. So, back to my new seafood seasoning, it was actually vegan, didn't contain anything seafood related. Interesting! And so it went in my cart.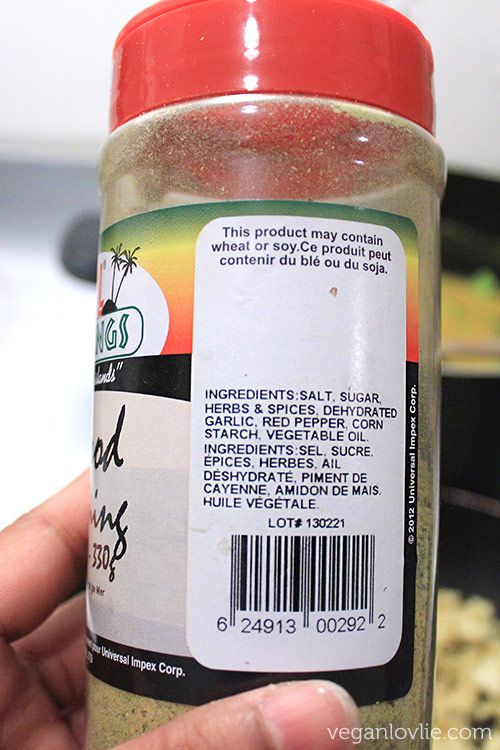 Disclaimer: All products mentioned in this post have been presented and reviewed of my own accord. I was neither solicited nor remunerated for it.
Well, I've been using that seasoning a lot since I've bought it, so much that it almost felt like a little addiction! It goes in almost anything - soups, salad dressings, tofu, sushi rice, sauces, savoury pancake batter and I could keep on listing. I haven't seen this anywhere except Loblaws so far though. So, I may have to make another trip down there soon.
Sweet Potato Tofu Wontons in Butternut Squash and Broccoli Soup
Ingredients (4 servings)
Soup
1 butternut squash (peeled and cubed)
2 potatoes (peeled and cubed)
5 - 6 fresh mushrooms (sliced)
1 cup broccoli (cut into florets)
1/2 tablespoon coconut oil
1/4 teaspoon cumin
1/2 teaspoon sweet Spanish paprika
1 tablespoon maple syrup
1 teaspoon lemon juice
Salt to taste
Fresh herbs for serving (I used parsley)
Wontons
20 wonton skins (if frozen, defrost at room temperature for a least 2 hours)
1 cup boiled and mashed sweet potato
100g tofu
1 tablespoon grated ginger
3 tablespoons shredded nori sheets
1 teaspoon seafood seasoning (choose a vegan one)
1 tablespoon tamari soy sauce
1/2 tablespoon coconut oil
Make wonton filling:
Heat oil in a pan. Add ginger. Cook for about 30 seconds.
Crumble tofu and add in. Sprinkle with the seafood seasoning.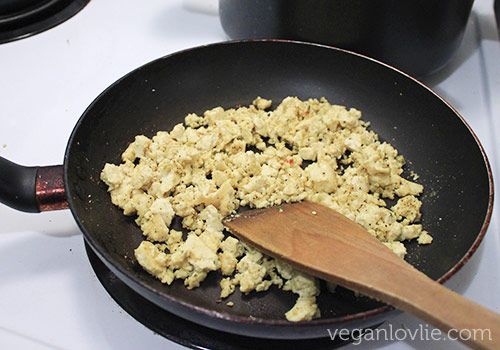 Stir and cook for about 10 - 12 minutes until tofu starts to turn golden and lightly crispy on the outside.
At this point, add the mashed sweet potato. Mix well and let cook for another 2 - 3 minutes.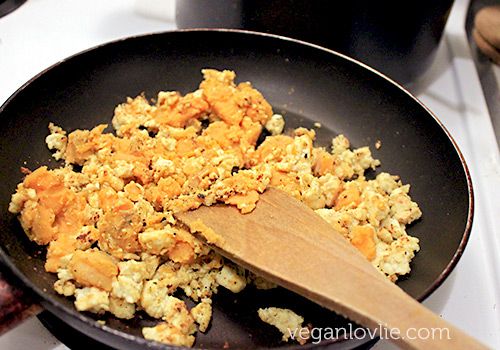 Add soy sauce.
Lastly add shredded nori.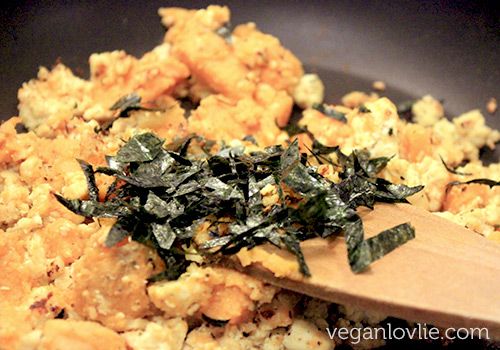 Mix well and cook for another minute or two.
Remove from heat and let cool.
Add salt to taste if required.
Make soup:
While filling is cooling, make the soup.
Add oil to a deep pan.
Next add cumin and let roast in the oil for 30 seconds.
Add potatoes with 2 tablespoons water. Cover and let cook until almost soft.
Add butternut squash and cook until potatoes and squash are soft.
Transfer to a blender and process to a puree. You may need to add a little water. (You can also stick a hand blender in the pan and process).
Next add the broccoli florets, the paprika, maple syrup and lemon juice.
Simmer until broccoli are half cooked (I like to leave a bit of crunch in the broccoli). Lastly add mushrooms and simmer for another 5 minutes.
Add salt to taste.
Make wontons:
Place a big deep pan of water to boil. You can either boil the wontons directly in the water or use a steamer rack in the pan to place them on and steam.
To fold wonton, place a little of the filling in the middle. Brush edges with a little water. Fold diagonally and glue edges together to securely enclose the filling. Then fold back the two opposite ends at the longest edge back onto each other. Glue in place with a little water.
Leave aside for a few minutes as you proceed on making the rest of the wontons until all filling has been used up.
You can make some extras if you have enough skins as wontons freeze well uncooked.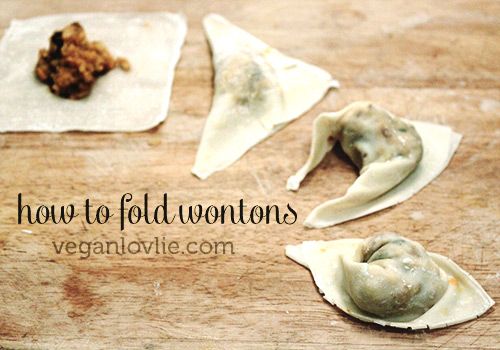 Depending on the size of the pan, place about 4 - 8 wontons at a time in the water or on the steamer rack. Boil or steam for about 10 minutes until skin is soft. Do not over-boil or wonton will start to disintegrate.
Remove wontons from water and place in a bowl or plate.
To serve, place wontons in a bowl, ladle with soup and garnish with herbs.